How to Change a
PTS Password
Step 1
After logging into PTS via the main login page. Click on "Preferences"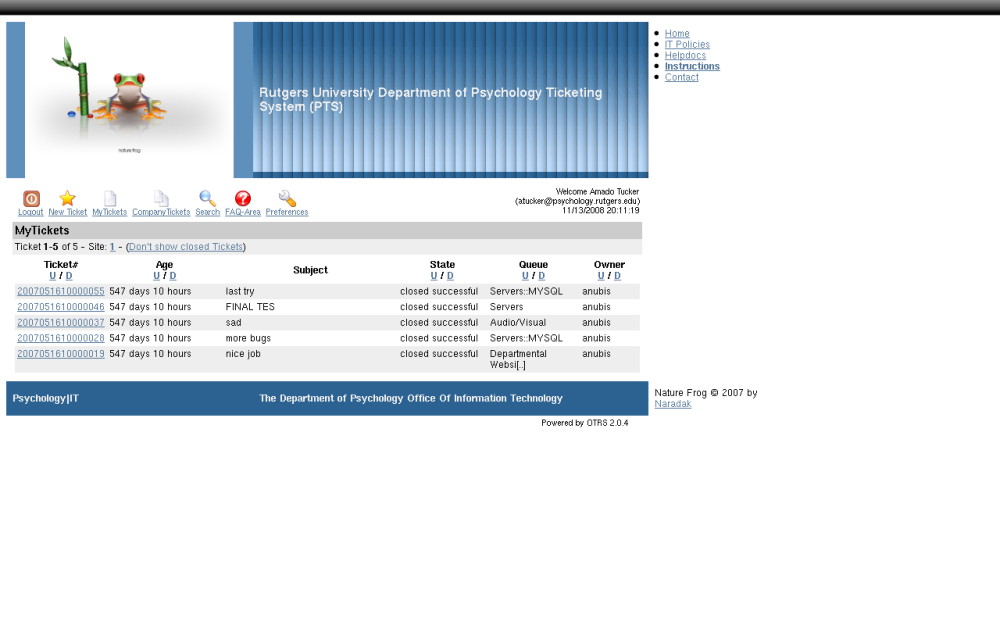 Step 2
Once you have clicked on preferences you will be taken to the page shown below.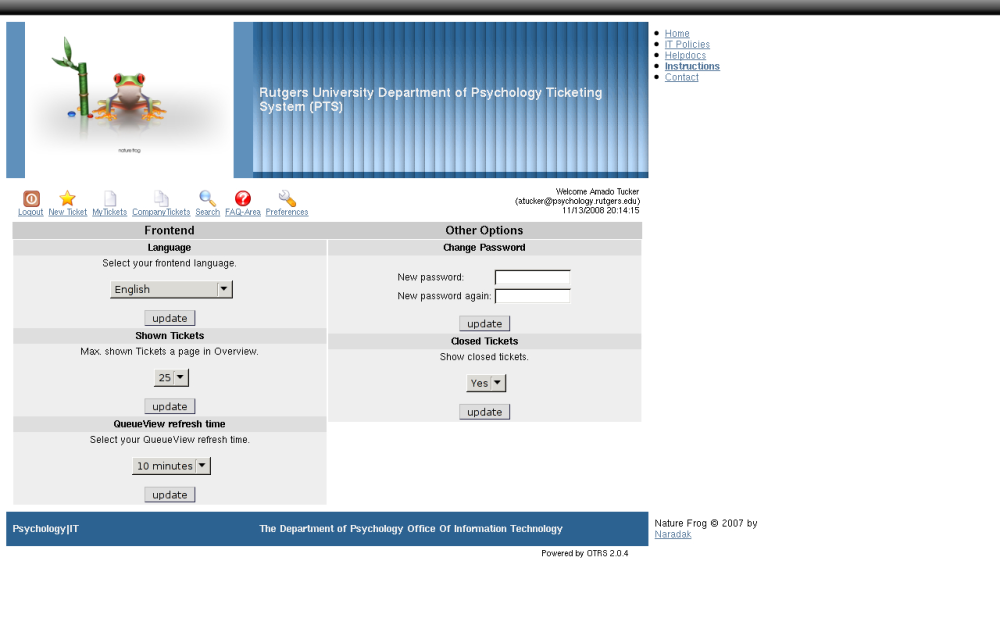 Step 3
Simply enter your new password twice in the section labeled "Change Password" and then click on the update button. Congratulations your new password has been updated.
If you should ever forget your password you may reset it by following the how do I reset my lost PTS password tutorial.