How to Create a
PTS Account
Step 1
On the main PTS page scroll down until you see "Create Account"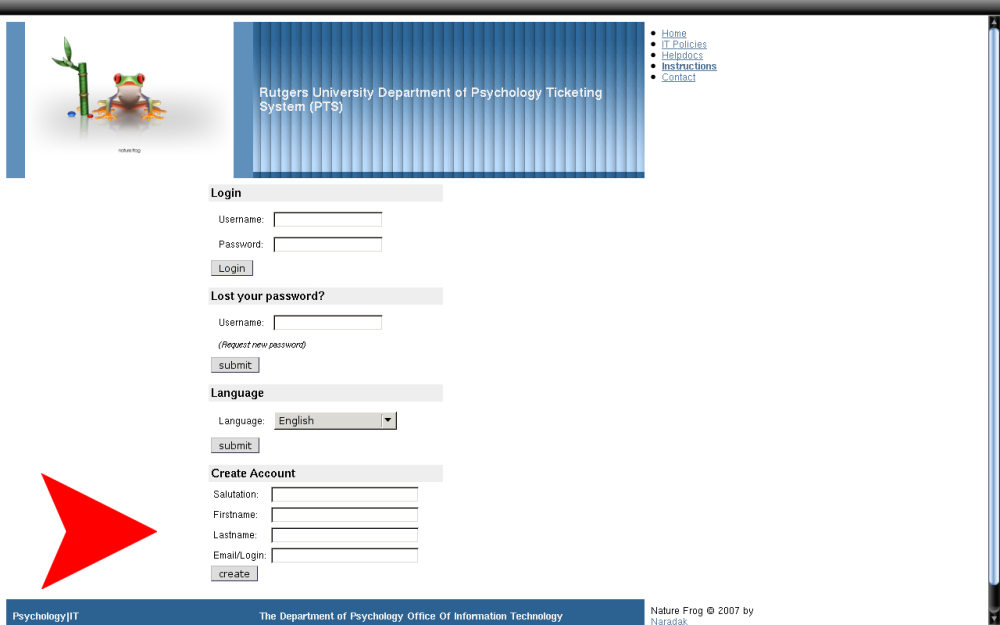 Step 2
Enter your first and last name. Then enter your full email address for example jack@psychology.rutgers.edu into the email/login section. If you do not enter your full email address then you will not be able to recieve your password and therefore will not be able to access PTS. You do not have to enter a salutation.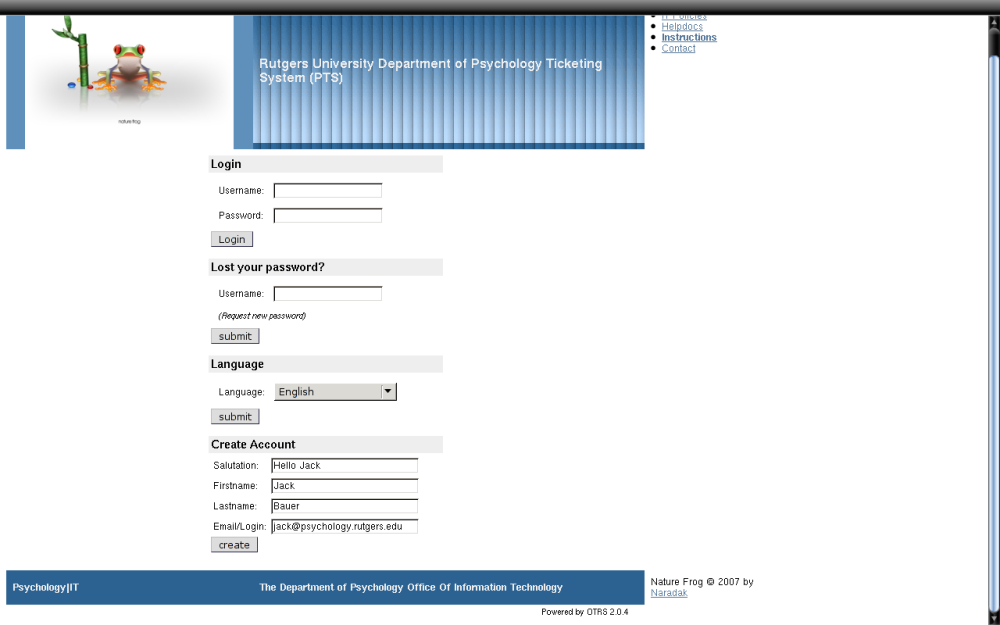 Step 3
After you have completed the necessary information. Hit the create button. After you submit your registration information, an email with your username and password will be sent to the email address you entered previously in step 2.
You may use the link below to access the PTS system
Access the Psychology Ticketing System (PTS)
NB: Nota Bene
You may change your password and other PTS settings after you have logged into your account. If you lose your password you may reset it from the PTS main login page by simply entering your email address into the "Lost your password" section.