How to Create a
PTS Ticket
Step 1
After logging into PTS via the main login page. Click on "New Ticket"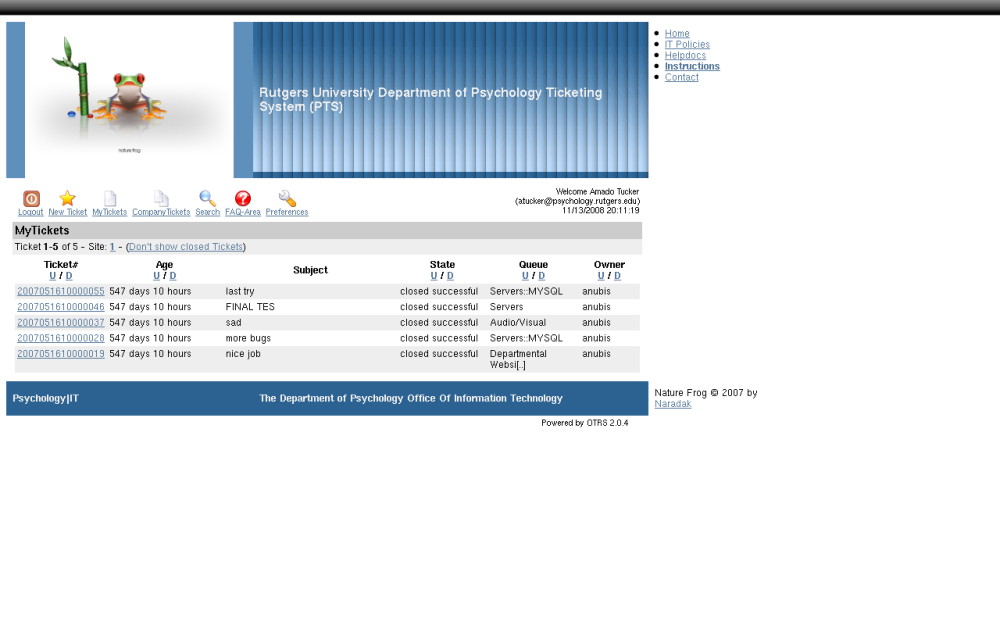 Step 2
In the "To:" field, (shown below), select the category your ticket belongs in. It is important that you select the correct category since this will determine the priority queue of your ticket. If no category matches your request you may select the miscellaneous or raw queue.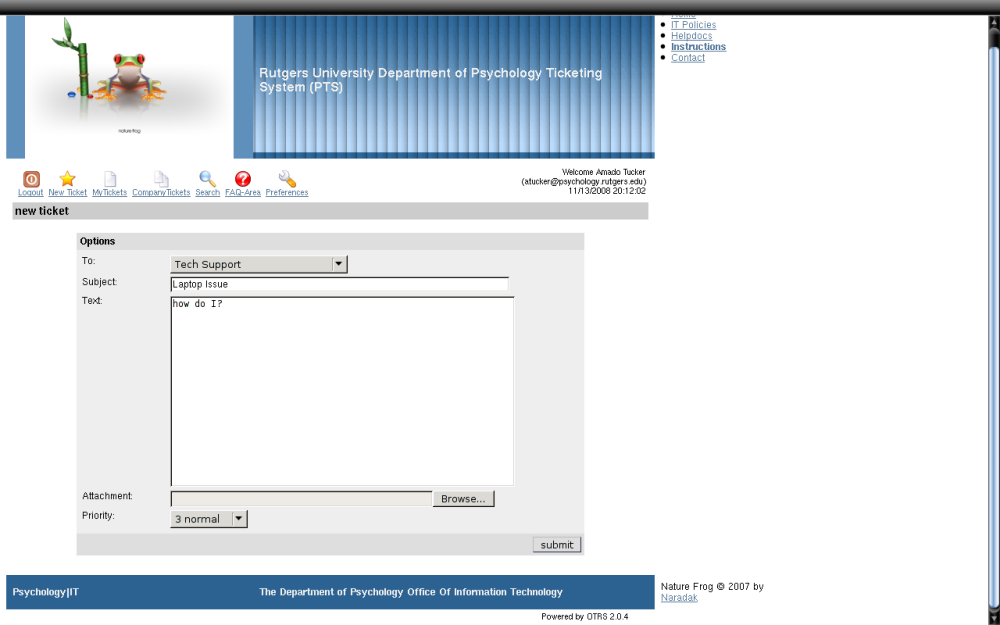 Step 3
Enter a subject in the subject field.
In the body of ticket please include: Operating System aka windows/mac/linux/unix and a general description of problem or any relevant information that may help in troubleshooting the problem. The attachement section is reserved for anyone that wishes to submit a file.
Step 4
After completing the ticket kindly hit the submit button. The ticket will be entered into the ticketing system database and a confirmation email will be sent to your email address.
Note
The priority section is reserved only for emergencies. You may set the priority of your ticket only in the event of an emergency.
Tickets will be scheduled for resolution based on queue and priority. Appointments will be scheduled based on the users' availability when possible. You will receive a confirmation email of the ticket from the system administrator as well as available times for the ticket appointment.
If you are unable to make the appointment kindly inform the system administrator via email. There is generally a 24 hour turnaround for all tickets submitted.